Share the Care and Save!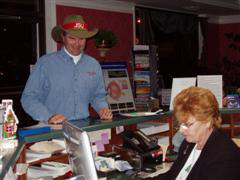 Lifetime Eye Health features a program called Share the Care.
Here's how it works: just tell friends and family about the quality eye care you receive at Lifetime Eye Health.
When a friend or family member comes in they can tell us that you referred them.
For each person you refer to us, you'll receive a $25.00 eyewear gift certificate. It's never been easier to Share the Care! For more details, call or email us today!